Sherrill, NY Pre-Arranged Funerary Services
Serving Sherrill and Vernon, NY
Malecki Funeral Home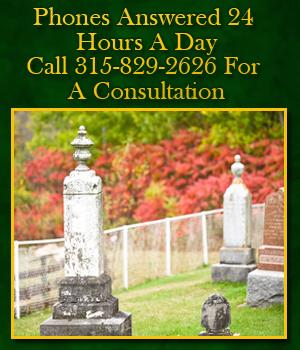 Whatever may happen in our lives, someone will be depended on to complete our funeral arrangements. Now, you can save your loved ones from having to shoulder the burden of difficult decisions in their time of bereavement. Pre-arranged services from Malecki Funeral Home in Sherrill, NY are unambiguous, comforting, and affordable.
Once you've secured and paid for your pre-arranged services, the price will never go up. The investment will never be confiscated due to long-term care expenses. Your family will never have to shoulder the burden of finding the money for a memorial when their thoughts should be on the memories of a lifetime well-lived. While there's time, consult with Malecki Funeral Home and let us help you ensure that your final memorial is everything you'd want it to be.
Our Pre-Arranged Services Include:
Guaranteed pricing that will never change
Protection of assets
Peace of mind for your family
Phones are answered 24 hours a day, 7 days a week. References available upon request.
Contact Malecki Funeral Home today at 315-829-2626, or browse our website for more information about cremation or memorial services.